ParFX launches trading in Hungarian forint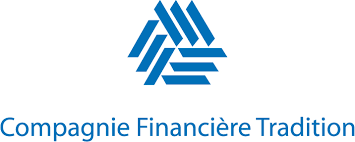 27th January 2016
Industry-backed platform also introduces additional CLS currency pairs
ParFX, the wholesale electronic trading platform, today expanded the number of currencies offered on its platform with the addition of the Hungarian forint (HUF).
In recent years, the Hungarian forint has become increasingly popular among the global FX trading community, with approximately 90% of Hungarian forint trades executed outside of Hungary's domestic borders. According to the Bank for International Settlements, it is one of the 25 most actively traded currencies in the world.
The introduction of EUR/HUF to ParFX follows the recent addition of the forint to the CLS settlement system, and has been welcomed by the platform's growing customer base.
ParFX also announced the addition of a number of CLS-eligible currency pairs, with AUD/JPY, NZD/JPY, USD/SEK, USD/NOK and USD/DKK being introduced alongside EUR/HUF.
Dan Marcus, CEO of ParFX, comments:
"The addition of the Hungarian forint and other currency pairs is in line with our aim to increase ParFX's global reach – both in terms of the range of participants and currencies traded. The HUF in particular has been identified as a currency with considerable growth potential, and there is strong interest from customers to trade it in the fair and transparent environment offered by ParFX."
Gary Harcombe, Senior Spot Emerging Markets Trader at UBS, comments:
"The Hungarian forint has met a number of important milestones in recent years, becoming one of the world's top 25 most traded currencies, and more recently, gaining eligibility for CLS settlement. Its inclusion reduces the risk and funding required to trade the forint and lays the foundations for further growth. There is strong appetite amongst foreign exchange investors to trade the HUF.
ParFX has a number of features that differentiate its offering and we believe it offers an ideal environment for execution and stable liquidity, particularly for a fast-growing international currency."