EXTENT-2019 will discuss how technology innovation can improve efficiency, increase quality assurance levels and due diligence standards, ensure resiliency and regulatory compliance.
Exclusive event with under 250 participants

A chance to network with industry leaders

Will be of most interest to professionals from market infrastructures, banks and brokers

Taking place for the 9th time
The event is devoted to trends in developing program- and hardware platforms used at exchanges, brokerages, investment banks and other trading participants with focus on quality assurance and efficiency of such platforms.
CIO, Shared Services, LSEG
CIO, Shared Services, LSEG
Ann Neidenbach is the Global Head of LSEG Technology and Chief Information Officer, Shared Services for the London Stock Exchange Group, responsible for the oversight of all Group technology services, business operations and corporate services, with teams in UK, Italy, France, US, Sri Lanka and Romania.
As LSEG Technology's Group Head, Ann is responsible for the Technology Products & Services business which delivers robust, scalable, high-performance technology including broker, exchange, market data, risk management, surveillance, clearing and settlement products.
With over 25 years of industry expertise, Ann brings a wealth of experience to LSEG's technology businesses. Previously, Ann was Managing Director and Chief Information Officer at Cowen Inc. where she was responsible for providing strategic direction and driving technological innovation across all its businesses. She also led the firm's software development, information services, and technical infrastructure. Prior to Cowen, Ann has held a variety of senior technology roles at BNY Convergex, Nasdaq, and Citi. She was part of the executive team and CIO at BNY Convergex. Earlier at Nasdaq, she served as Senior Vice President of Market Systems, where she led a team of expert architects and engineers developing electronic trading, clearing, market data, and index solutions. She also served as Senior Vice President of Market Technology, responsible for delivering trading and clearing solutions to over 90 exchanges globally, and as the COO/CIO of Nasdaq Europe.
Ann has also held senior positions at Citibank; as Managing Director of Electronic Trading Technology, where she was responsible for overseeing the technology for equity and options electronic execution, algorithmic trading and electronic market making, and as Chief Operating Officer for Lava Trading.
Managing Director and Chief Technology Architect, DTCC
Managing Director and Chief Technology Architect, DTCC
Chairman of the Governing Board, Hyperledger
Robert Palatnick is Managing Director and Chief Technology Architect at DTCC, where he has responsibility for the global IT strategy, architecture, standards and engineering design of the systems and applications that support the firm's broad range of products and services. In addition, he leads DTCC's technology innovation initiatives, including cloud, automation, big data analytics and distributed ledger technologies and co-sponsors DTCC's Office of Fintech Strategy.
Before this role, Rob held a number of senior technology positions at DTCC including Application Development Domain Lead, Chief Administrative Officer of IT and CIO of FICC. Prior to joining DTCC, Mr. Palatnick was Vice President, Development and Systems, at Security Pacific Corporation Sequor Software Services.
An active technology voice in the industry, Rob has been a featured guest speaker at key conferences worldwide and is often quoted in the press. He also serves as Chairman of the Governing Board of the Linux Foundation's Hyperledger Project, a collaborative effort to establish, build and sustain an open, distributed ledger platform across industries.
Rob received his BS in Electrical Engineering from the University of Buffalo, and is an alumnus of the David Rockefeller fellowship.
CIO, Euronext
Alain Courbebaisse is the Chief Information Technology Officer of Euronext. With more than 25 years of industry expertise, Alain is responsible for the oversight of all Group technology services, with teams in UK, France and Portugal.
Previously Alain has spent 18 years working at Société Générale in Paris, London, Chicago and New York. Prior the integration of Newedge into SG, Courbebaisse was the Global CIO of Newedge in charge of all the technology dimensions of the company, and he was a member of the Newedge Group Executive Committee. Since the integration of Newedge into SG in 2014, Alain was in charge of the Prime Brokerage and Clearing business line and Head of Sales for Prime Services for SG Americas.
Father of 3, Alain was born in Dakar, Senegal and he has a Bachelor of Science from Conservatoire National des Arts et Métiers.
Monica Summerville
Director, Fintech Research & Head, TABB Group UK
Manager, Regulatory Affairs, WFE
Manager, Regulatory Affairs, WFE
Richard Fenner is a manager on The WFE's Regulatory Affairs team and leads the organisation's regulatory work on CCP issues. The WFE is the global industry group for exchanges and clearing houses around the world. It represents over 250 market-infrastructures ranging from those that operate the largest financial centres to those that run frontier markets. The WFE seeks to ensure regulatory outcomes that foster well-functioning capital markets and reinforce systemic stability in addition to developing markets.
Richard began his career as an advisor on economic and foreign policy at the UK Parliament's House of Commons. He then served as Head of Public Affairs at TheCityUK and latterly worked as a public policy and strategic communications consultant for a wide variety of financial institutions and platforms, including Bank of America Merrill Lynch, Carlyle Group, Experian and Seedrs.
Richard holds an MA in International Relations from the University of St Andrews and a Certificate in Risk from the Chartered Institute of Securities & Investment. He was born in Orange County, California and is a dual British/American citizen.
Co-CEO & co-founder, Exactpro
Co-CEO & co-founder, Exactpro
Iosif is co-founder and co-CEO of Exactpro, a specialist firm focused on functional and non-functional testing for market infrastructures. Founded in 2009 with ten core specialists on board, Exactpro now employs over 550 specialists. In May 2015 - January 2018, Exactpro was part of the Technology Services division of the London Stock Exchange Group (LSEG). In January 2018, the founders of Exactpro completed a management buyout from LSEG.
Iosif manages business development and research in the field of high-load trading systems reliability. He is actively involved in delivering strategic software testing initiatives. Iosif has organized several industry conferences, including EXTENT - Software Testing and Trading Technology Trends Conference. He frequently speaks at worldwide FinTech events.
Iosif started his professional career in 2000 as a software engineer in a US-based software development company. For seven years, he worked as a Team Lead and a Technology Architect on projects for a number of US companies. In 2006, Iosif joined a company providing QA services in the financial sector. His extensive software development experience helped him to establish a Performance Testing Department specialising in testing high load trading systems. As a Technical Lead, Iosif was responsible for developing testing tools and implementing technical solutions for a number of leading exchanges and global investment banks. Iosif's experience also includes managing a consulting practice focused on advanced execution systems. As VP of Technology, he was responsible for implementing testing solutions on a number of complex projects for customers worldwide.
CTO, Euroclear UK & Ireland
CTO, Euroclear UK & Ireland
Alex is a former COO in securities services, has extensive management consulting experience and currently works as CTO for Euroclear UK & Ireland in addition to a wider group role on technology innovation.
He has served as a Partner at both Accenture and EY, helping exchanges, CCPs, CSDs, custodians and asset management clients with business, technology and product strategies and implementing strategic and regulatory driven change. He ran EY's Advisory services to Financial Markets Infrastructures.
Alex also has senior line management experience working as COO for HSBC Securities Services where he developed business strategy and led significant transformation across operations and IT to reduce cost and increase quality. During his time he led an M&A integration, a major transformation programme and set-up offshore centres.
He has been involved with blockchain since 2015, acting as an Adviser to a blockchain startup, supporting exchanges and consulting firms and writing several white papers.
Solution Manager, Quantitative Strategist, LSEG
Solution Manager, Quantitative Strategist, LSEG
Rochak is a Solutions Leader in capital markets well versed with product/software development, business analysis and currently building out a multi-asset class transaction intelligence system by collaborating between the LSEG Quantitative Surveillance and UnaVista teams. Previously at LSEG, he managed the first cloud market-solution within capital markets (Turquoise CFDTM) which is a first of its kind synthetic trading tool that is scalable, regulatory compliant and utilises cloud technologies.
Rochak studied at London Business School (specialised in quantitative finance) and completed a B.E. Software at UTS ( Sydney, Australia). He has an interest in machine learning, data science and keen to apply supervised learning algorithms to make capital markets more efficient.
Prior to joining LSEG, Rochak worked at Goldman Sachs and Morgan Stanley building front-office trading applications covering equity synthetics, derivatives and one-delta systematic trading and execution analytics.
Business Development Manager and Researcher, Exactpro
Business Development Manager and Researcher, Exactpro
Elena initially joined Exactpro as a QA analyst. Working in this position, she got first-hand experience in software testing, the focus of her work being post-trade systems, market data processing and storage. In parallel with her work on the project, Elena was involved in speaking on behalf of Exactpro at a number of IT and Fintech conferences, including EXTENT-2018 in London (June 2018). Most recently, having joined Business Development, Elena has represented Exactpro at the QA Financial Forum in Chicago (April 2019) and AI Test 2019 in San Francisco (April 2019).
As part of the Exactpro Global Business Development team, Elena gets to leverage her broad experience of presenting at the conferences and continues to be actively engaged in the company's Research & Development Strategy.
Prior to joining Exactpro, Elena held a position of Associate Professor and Head of the Laboratory of Applied Linguistics for several years after obtaining her postgraduate degree. Her responsibilities included project management of scientific work aimed at computer resource design and development.
Client Delivery Director, RegTech Associates
Client Delivery Director, RegTech Associates
At RegTech Associates, Sian works with clients to help them refine, grow and scale their RegTech products and companies. She also leads the research and content generation activities. Sian is a recognised expert and influencer in RegTech and financial regulation and was featured on the Innovate Finance Women in FinTech Powerlist of 2018.
Prior to joining RegTech Associates, she was awarded a PhD from the London School of Economics. Her systematic research explored the challenges faced by banks in dealing with the volume and speed of regulatory change following the 2008 financial crisis. She has more than 20 years of experience in helping large financial institutions such as JP Morgan, UBS and RBS build their regulatory strength in response to regulatory requirements.
Head of Risk and Compliance, Euronext
CEO, Freġnan
Vince learnt computer programming as a child and wrote his first AI programme at the age of 17, back in 1983.
He then spent the next 30 years steeped in business and finance, 23 years at BP plc, with roles including: Global Head of Planning; Chief of Staff Treasury; and Commercial Manager of Angola; and more recently by forming and running two private equity companies.
As a co-Founder of FREĠNAN he is returning to his roots in technology, building a FinTech company that uses machine learning to automatically produce equity research. With near universal coverage of any size company, and unique insights from machine learnt financial models, FREĠNAN is supporting active investment managers, thereby helping to underpin liquidity in global exchanges.
CTO, LME
Mario joined the LME Group as Chief Technology Officer in September 2018. Since joining the Group he has completed a reorganisation of the 200+ strong IT function, in order to support the Exchange's largest programme of change since it launched its clearing house in 2014. The programme includes the delivery of an event streaming platform, and the in-house development of a new trading platform with its parent company, HKEX.
Mario has substantial expertise both operationally and strategically, having previously worked at Deutsche Boerse as Global Head of IT Infrastructure, and prior to that, at Merck Sharp & Dohme for 15 years where he held a variety of roles including, IT Global Technology & Operations Transition Leader.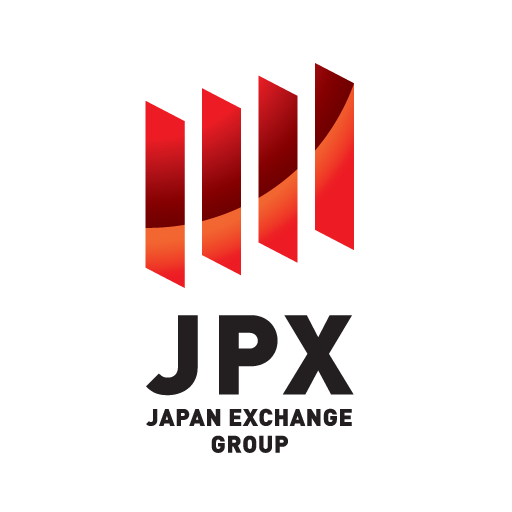 Japan Exchange Group, Inc. (JPX) was established via the business combination between Tokyo Stock Exchange Group and Osaka Securities Exchange on January 1, 2013.
JPX operates financial instruments exchange markets to provide market users with reliable venues for trading listed securities and derivatives instruments. In addition to providing market infrastructure and market data, JPX also provides clearing and settlement services through a central counterparty and conducts trading oversight to maintain the integrity of the markets. In the course of working together as an exchange group to offer a comprehensive range of services, we continue to make every effort to ensure reliable markets and create greater convenience for all market users.
https://www.jpx.co.jp/english/
Visit EXTENT-2019 and join the industry's thought leaders driving technological change in market infrastructures worldwide!
Register