EXTENT-2019: Robert Palatnick, John Pigott, Anne Giviskos
July 23, 2019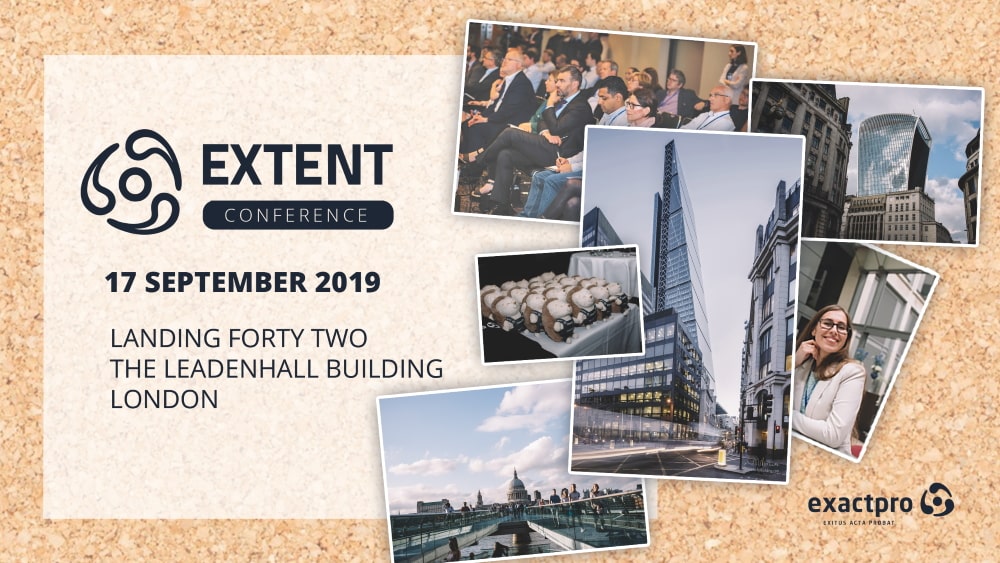 The 9th EXTENT Software Testing and Trading Technology Trends (EXTENT-2019) Conference taking place on 17 September 2019 in London has announced the confirmed list of speakers.
This autumn, EXTENT-2019 will bring together the leading industry experts to share innovative trading and post-trade technology ideas and expertise for the 9th time. This one-day event will be of most interest to professionals from market infrastructures, banks and brokers as well as technology executives working for global financial organizations.
The list of confirmed speakers includes:
Ann Neidenbach, CIO, Shared Services, LSEG
Robert Palatnick, Managing Director and Chief Technology Architect, DTCC
Dr. Sian Lewin, Client Delivery Director, RegTech Associates
Rochak Lamba, Solutions Leader in Capital Markets, LSEG
Iosif Itkin, co-founder and co-CEO, Exactpro
John Pigott, CEO, ABE Global
Vince Julier, CEO, Freġnan
Elena Treshcheva, Business Development Manager and Researcher, Exactpro
Richard Fenner, Manager, Regulatory Affairs, WFE
Alex Powell, CTO, Euroclear UK & Ireland
Mario Quonils, CTO, LME
Anne Giviskos, Head of Risk and Compliance, Euronext
Event venue: Landing Forty Two, 1122 Leadenhall Street, London, EC3V 4AB
The event is organized by Exactpro.
About Exactpro
Exactpro specializes in quality assurance services and related software development with a focus on test automation for financial market infrastructures worldwide. Exactpro tools apply a variety of data analysis and machine learning techniques to improve the resilience and efficiency of automated functional testing executed under load. In May 2015 - January 2018, Exactpro was part of the Technology Services division of the London Stock Exchange Group (LSEG). In January 2018, the founders of Exactpro completed a management buyout from LSEG. Learn more at exactpro.com.