Industry News
HKEx Completes Rollout of Orion Market Data (OMD) Platform with Derivatives Launch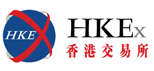 Hong Kong Exchanges and Clearing Limited (HKEx) completed the rollout of its HKEx Orion Market Data Platform (OMD) on 1 December 2014 with OMD's extension to support the derivatives market at HKEx.
The previous launches supported HKEx's securities market (OMD introduction in September 2013) and the establishment of HKEx's Mainland Market Data Hub in Shanghai in March 2014.
By adopting Euronext's ultra-low latency solution, Exchange Data Publisher (XDP) ™, OMD provides low-latency market data and allows HKEx to disseminate a range of datafeed products with different content and other features to meet the varying needs of information vendors, Exchange Participants and investors. The latest extension of OMD allows HKEx to offer streaming real-time Premium and Full Tick products for users of its derivatives market.
"The completion of the OMD rollout is a significant milestone in the evolution of our market platforms," said Roger Lee, Head of Market Operations, Global Market Division at HKEx. "OMD is a transformative system because it now brings all of our HKEx markets to the same high level of customer service, as well as extending direct distribution of our market data to the Mainland."
Nick Thornton, Global Head of Market Solutions, Exchange Solutions at Euronext, said, "Today's announcement is the result of a close collaboration with HKEx to develop a highly reliable and cost efficient method of distributing data to subscribers. XDP provides a solution that will allow HKEx to further develop its market and increase its value in the longer term through its flexible architecture and ability to align market data content with customer needs. We are delighted to have successfully completed this important project."