Industry News
The Australian Securities Exchange is making moves to position itself as a regional hub for the booming technology sector, seeking to convince entrepreneurs to start in Australia on their journey to global fortune.
LCH achieves a record year for volumes in 2018
January 7, 2019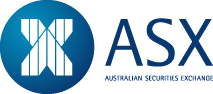 The push will include forthright involvement in start-up industry events, moves to mentor tech companies in their early stages and a bid to appeal to tech CEOs from overseas, by demonstrating the capability to attain a higher profile as a relatively small player. The move comes as the ASX is poised to welcome the listing of its first native ­Silicon Valley tech stock, 1-Page , in early August, and as the government comes under fire for failing to nurture tech ­start-ups. ASX's general manager of Listings and Issuer Services Max Cunningham says successful initial public offerings in recent times of Freelancer.com and New Zealand-based software company Xero had demonstrated an increasing sophistication in the local investment ecosystem about how it valued tech potential. He said Australian investors had needed to adjust their mindset and view risk and potential in tech companies in the same way they previously viewed early stage mining ventures. "We have had a deep and prolonged resources decline and the magnitude of that was not anticipated by anyone in the market, and we have also lost a few big names such as Fosters in recent years," Cunningham says. "We are trying to get to the stage where anyone forming a company in the tech space today, we would like them to be thinking of the ASX as an option." Cunningham says the local investment community had become much smarter in its approach to rating tech companies in recent years, citing examples of fund management companies ­hiring tech analysts and investment bankers specialising in tech.
TECH COULD MAKE UP RESOURCES SHORTFALL
However, it was the successful IPOs of Freelancer and Xero which had proven to many that the tech industry could begin to make up some of the resources ­shortfall. Cunningham says ASX chief executive Elmer Funke Kupper had personally approached Freelancer founder Matt Barrie ahead of his plans to list in order to convince him of the merits of the local market. Barrie has since been actively involved in advising ASX on how to better appeal to tech entrepreneurs. "Matt has given us a lot of good guidance and introductions. I think he is very keen to see his success replicated a ­hundredfold by other companies listing," Cunningham says. "In practical terms he told us to get out there and have a broad presence in the community. We have started to look at companies from cradle to listing, rather than just targeting companies that are starting to think about listing." The ASX has signed up to host and help judge the SydStart start-up pitching competition in September and has partnered with financial services tech fund AWI Ventures. Cunningham says the ASX had received numerous inbound enquiries from Asian start-ups mulling listings in recent months, and said it was actively looking to build its listings across the region. "We are seeing a China-centric tech market develop in Shanghai and Hong Kong, and I think there is a real opportunity for us at ASX, if we get it right, to have a tech-sector hub for the rest of Asia in Australia," he says. "If we can have half a dozen more companies of investment grade that are eligible for the ASX 200, then I think that would be a good start, and that would be conceivable within the next couple of years."
REVERSE TAKEOVERS THE WAY IN
1-Page, a San Francisco-based human resources software maker, is the latest in a string of tech companies to plan listings on the ASX through reverse takeovers of small resources stocks. It will take over the listing of InterMet Resources in early August. 1-Page co-founder Joanna Weidenmiller said the company planned to use the ASX as a stepping stone to a dual listing on the Nasdaq within a year of its ASX listing. "Every single one of my clients has asked me about Asian expansion, and the nice thing about Australia is that it is perfectly positioned for us as we launch in China, south-east Asia and India," Weidenmiller says. "The ASX is really highly looked upon by Nasdaq. Attracting companies like ours, which are a leader in the space is a really amazing opportunity for Australia, and the more companies that take that route the bigger it will become." The push for more listed tech players highlights a changing sentiment towards the IT sector in a country that has previously prized its resources and manufacturing sectors most highly. In an interview with Channel Nine's Financial Review Sunday program, co-founders of Australian tech success story Atlassian Mike Cannon-Brookes and Scott Farquhar, hit out at the government for underinvesting in technology and not implementing tax reform that could boost start-ups. A highly anticipated IPO for Atlassian will eventually occur in the US. Cunningham says the ASX would be keen to learn from the company how it could have secured the plum listing. "We respect their decision that is all I can say on that," he says. "We would love to know if there are any lessons to be learnt, we would be very happy to engage with them at some point. We wish them all the very best of luck, they are a great company."