Plato explores commercial partnership with Turquoise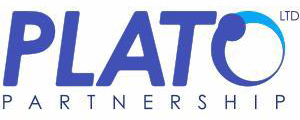 Plato Partnership today announces that it is entering into a period of exclusive discussions with Turquoise around a commercial collaboration.
While these exclusive discussions may or may not lead to a binding agreement, any collaboration would have to meet Plato Partnership's underlying principles to be not for profit, reduce trading costs, simplify market structure and act as a champion for end investors.
Turquoise was selected to engage in exclusive discussions because they were considered to most closely align with Plato's vision and values. This decision follows an intensive tender process which narrowed down over twenty firms to seven, and then more recently a shortlist of three. During the process, Plato invited market participants to express their support for the final seven shortlisted potential partners, including Turquoise, via a poll on its website.
Plato Partnership, a not-for-profit industry group representing asset managers and broker dealers, is working together with a vision of improving market structure in Europe. The first step in this process will be a collaboration with Turquoise to evolve a market model, which will deliver new efficiencies that ultimately benefit end investors.
Stephen McGoldrick, Project Director for Plato Partnership, commented: "Our name, Plato Partnership, reflects the vision behind this initiative, born out of our belief that collaborative thinking produces the best results. We are excited about working with our growing community to put our Market Structure Innovation Centre to work in identifying future initiatives.
"The process of finding a key partner is comprehensive, involving significant engagement with a range of eager candidates. The buy side's driving and persuasive role in this process has displayed the power of Plato's collaborative approach.
"We believe Turquoise meets our key criteria for a partner having displayed a secure and rapid route to market, demonstrable innovation, and an alignment with our guiding principles leading to their strong desire to work collaboratively."
Paul Collins, Head of EMEA Equity Dealing at Franklin Templeton Investments, commented: "We believe that the remutualisation of market structure stewardship is long overdue and in this regard, Plato Partnership has the potential to fundamentally influence and change the trading landscape in Europe for the better. We have been following the development and progress of Plato's vision and proposition over the past few months, which has been hugely compelling. We are therefore delighted to join their efforts and lend our support."
Plato's members include, Axa Investment Managers, Deutsche Asset & Wealth Management, Fidelity Worldwide Investment, Franklin Templeton, J.P. Morgan Asset Management, Norges Bank Investment Management, Union Investment, Barclays, BofA Merrill Lynch, Citi, Deutsche Bank, Goldman Sachs, J.P. Morgan, Morgan Stanley, and UBS. They have come together with a shared vision of the benefit that Plato's stewardship could bring to the market.