2016 Trends: Global Index Providers Play Important Role in World Markets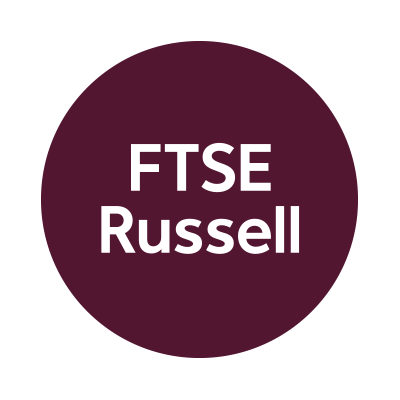 1st February 2016
Mark Makepeace, CEO FTSE Russell
Most investors entered 2016 with optimism after a strong fourth quarter for the equity markets. However, investors were rudely greeted in January with heightened market volatility, largely driven by a sell off of the Chinese market and the continuing fall in the price of oil.
These markets underscore the growing investor need for high quality market tools. And we fully expect index providers like FTSE Russell to play an important role in enabling investors – large and small – to access and address today's complex, interconnected and dynamic global markets. In fact, we would argue that the role global index providers play in helping clients access and measure the evolving global markets is becoming more important than ever.
A number of trends support this statement:
China Policy
Two halts in trading on China exchanges during the first four days of 2016, followed by abandonment of their new circuit breaker policy immediately thereafter, and the global market shake up it created, served as a stark reminder of how interconnected global markets have become. However, we need to put China's market volatility into perspective. There will be growing pains, but China will continue to be a major force in the global investment landscape.
Like many emerging markets, China's growth will continue to be uneven. However, the Chinese government will keep on looking for ways to open the market to foreign investment. In this regard, index providers play a critical role and FTSE Russell has enjoyed an open and positive dialogue with Chinese authorities. They understand the needs of foreign investors and in certain areas we have made clear progress together.
For example, we have worked with China to provide tools for investors who wish to begin to gradually access this market. In 2015, we established our "China inclusion" indexes which incorporate China A-shares at a weight consistent with the current quota available to investors. This arena, where literally trillions of global investment dollars are at stake, highlights the increasingly important need for strong governance and clear methodology on the part of global index providers.
Re-Framing the "Active vs Passive" Debate
Periods of market turbulence typically increase the demands placed on all investors, heightening awareness of cost and raising the focus on transparency. Consider the movement of retail assets last year: according to data from Morningstar, investors pulled $207.3 billion in 2015 from U.S.-based actively managed mutual funds – representing the first net outflows since 2008 – and put $413.8 billion into passive funds. Low cost providers such as Vanguard have clearly benefitted from this trend, experiencing very strong inflows.
The bar is certainly getting higher for active investors. But rather than the old "active versus passive" investor debate, a more subtle but much more powerful trend is emerging. The traditional index definition is moving away from pure market cap, asset class or regional exposure to the codification of rules-based investment theories.
"Smart beta" methodologies meet this new definition. We have observed that products linked to new factor-based indexes are being viewed by many investors as a low-cost efficient alternative to low active risk quantitative investment strategies. And, in certain situations, active managers are using index-based approaches for a portion of their portfolio to achieve tactical or strategic objectives. To reinforce this point, about $39 billion of assets last year flowed into the nearly 550 smart beta ETFs available industry wide, according to ETF researcher XTF.com.
In 2016, we expect continued innovation and introduction of new smart beta indexes including new single and combined factor exposures and volatility approaches. We'll also see introductions in the areas of fixed income, commodities and currency indexes as investors continue to demand more index-based solutions across a more varied set of asset classes.
Index Governance
Global trends in investor demand and public policy are accelerating the development of innovative ways to measure and effectively monitor corporate citizenship. By constructing robust ESG indexes, index providers can play a strong role shaping how investors assess companies. Volkswagen is a prime example. In December, FTSE Russell removed Europe's largest auto maker from widely-followed FTSE4Good sustainable index series because it was deemed to have misled consumers and government agencies over its emissions data.
Index providers will also be called on to help address how countries and companies are defined and treated in the global markets spectrum. Through our governance process, we continually assess whether countries qualify for frontier, emerging or developed status. We are also consulting on the inclusion in our standard indexes of the securities companies such as Alibaba which represent variable interest entities and trade only as depository receipts. Our clients rely on us to provide as accurate and clear a picture of the global equity markets as possible.
I'll conclude with a word on our industry. As index providers, we play a very important role with global markets and global investors. Trillions of investment dollars around the world are tied to our indexes and recent volatility highlights the need for transparent and strongly governed index tools. Rightly, regulators are looking more closely at the role indexes play and the much anticipated regulation of index providers in Europe is likely to become a reality in the coming months. We need to get it right. And we need to promote best practices and core standards as an industry. The Index Industry Association is one way we are coming together as indexers to promote stronger education around indexes and further best practices for global index providers.